APPVANTAGE ASIA
Founded in 2011, we are a design driven, mobile-first, enterprise & consumer automotive app developer with offices in Singapore, Myanmar and China. We develop innovative digital solutions that empower Automotive Brands and Dealerships across their Sales, Marketing, After-Sales and Auto-Finance business. We have a strong track record of transforming Automotive Retail and Automotive Financial Services having launched more than 150 bespoke digital applications across 20+ countries.

KAT TECHNOLOGIES
KAT Technologies prides itself as a distribution and logistics specialist. Able to move high volume and low margin products for principals, KAT was at the forefront of the distribution sector as it became the pioneer company for the distribution of mobile prepaid when such services was first introduced in Malaysia in 1999.
True to its innovative methods and its aggressive drive to continuously challenge the conventional logistics and supply chain methods, The Kat Group of Companies is unmatched in ensuring the most efficient and effective distribution of the products of its clients in the designated markets. It is such levels of commitment that that has enabled KAT Technologies to be an award-winning best-in-class distributor.
The KAT Group of Companies merges the latest in applications technology, strategic planning and the drive of a highly technical professional team. The implication of which has lead to various advanced products and solutions. One of which being the award winning KATsys, a sophisticated software system that has lead KAT Group to be the best company in retail and supply chain management in Asia Pacific.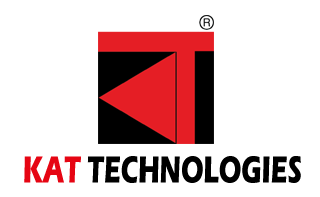 MOBIPAY SOLUTIONS
Mobipay Solution Sdn. Bhd., formerly known as Telemodal Sdn. Bhd., was incorporated on 31st December 2007
The principle activities of the Company are as follows :-
Software Solution Provider
Airtime Marketing and Distribution
Marketing Agent for Telecommunications and IT Industries
Trading of Fast Moving Consumer Goods ( FMCG)
Mobipay Solution Sdn Bhd has to date grows to a sizeable company and offers a broad range of sales and marketing expertise, software solution and system integration. Throughout the years, Mobipay has successfully executed various projects for client ranging from Government Agencies, GLCs and private companies.
PEOPLE MATRIX CONSULTANCY
People Matrix Consultancy Sdn. Bhd. (People Matrix) was founded in 2010 to assist businesses to grow and build their core capabilities through effective people management solutions. We partner with organisations to strengthen and elevate their Human Resource Management (HRM) system to be in the forefront in advancing the organisations' capability.
We believe that effective people management practices drive organisational growth and success. Effective people management practices will bridge the gap between good business strategies and the real execution of these strategies.

Print